New Dates For WHO Regional Office In Africa (Brazzaville, Congo) Slogan
(Published: February, 2009, Volume 9, Number 1, Issue #27)
(
Table Of Contents
)

(Author: Larry Fillion)
If you also collect United Nations in general, you may have a copy of the Gaines catalog. The catalog is thousands of pages long and includes stamps, FDCs, cancellations, meter cancellations from New York and Geneva and from the 6 regional offices. The WHO produces much of its work at regional offices around the world.
In the Gaines catalog, on page 1176, the following information is given:
SLOGAN 4
(4/7/1962 - 5/21/1962)
ERROR:
Date reads "1951" on 5/16/62; 5/21/62

I have found a few new discoveries which will update the Gaines catalog (if it could be updated).
The first is that I have a new latest usage of this slogan. I have a cover with the Slogan used
November 14th, 1962
which is now the latest reported usage.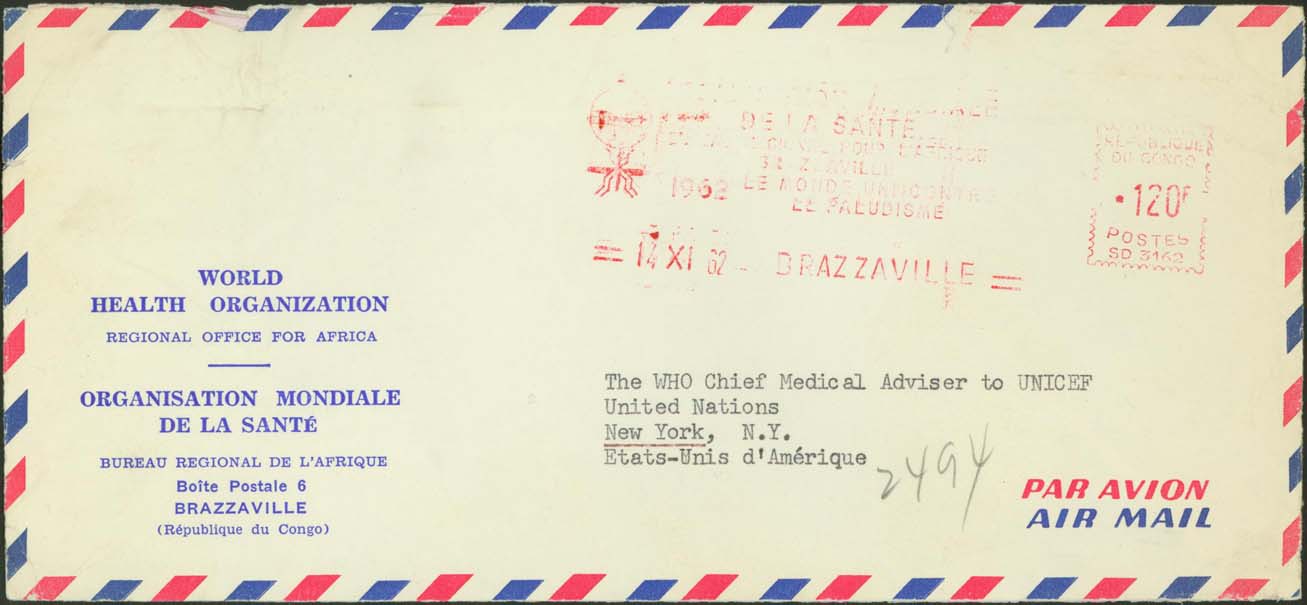 W.H.O. Regional Offices (Africa) Slogan Cancelled November 14th, 1962 - Latest Usage
I have two new examples of the error dates. "51" instead of "62" which are not in the Gaines Catalog. The dates of the covers are 5/8/1962 and 5/18/1962. There are now four recorded dates with the incorrect "51" date:
5/8/1962
, 5/16/1962,
5/18/1962
, 5/21/1962. The newly discovered 5/8/1962 is now the earliest known cover with this error date. I will take a guess that all covers with dates 5/8/1962 through 5/21/1962 have the "51" instead of "62".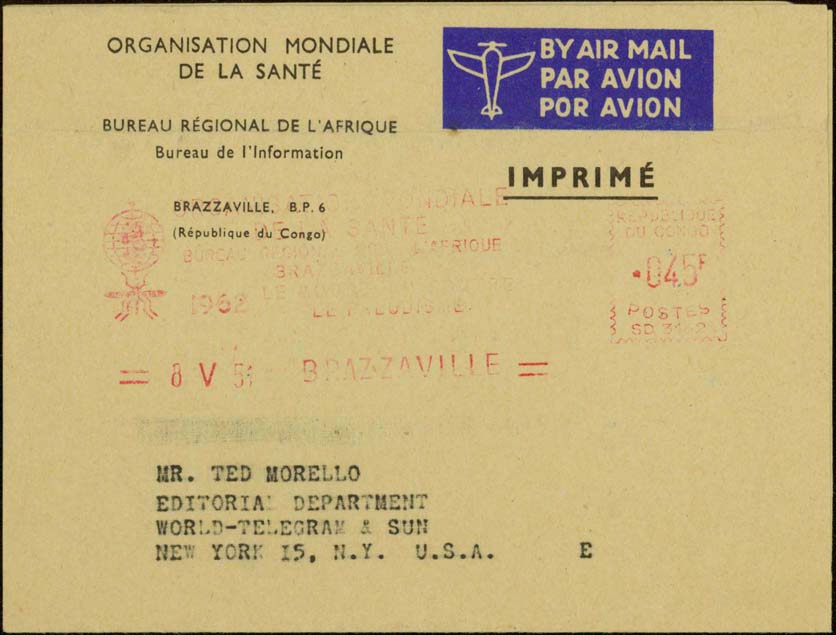 W.H.O. Regional Offices (Africa) Slogan Cancelled 5/8/1962 - Earliest Date With "51" Error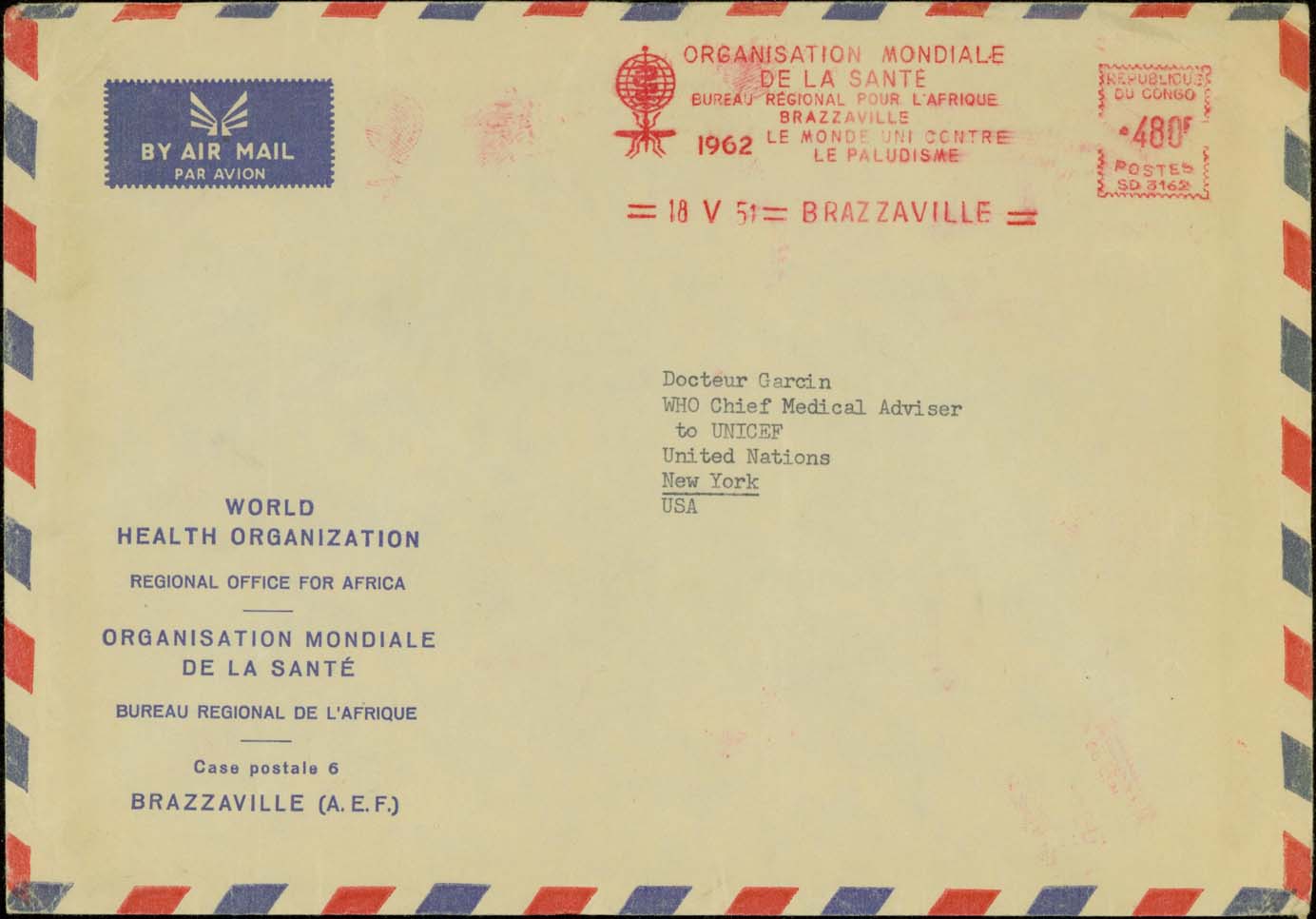 W.H.O. Regional Offices (Africa) Slogan Cancelled 5/18/1962 - New Date With "51" Error

*Does anybody have one of these slogans used during May, 1962? If so, it might have the 51 instead of the 62 also? If you do, please contact me at
malariastamps@yahoo.com