Receiving Mark: Received Aedes Aegypti Eradication Branch
(Published: January, 2019, Volume 19, Number 1, Issue #48)
(
Table Of Contents
)

(Author: Larry Fillion)
When Donald R. Johnson Acting Chief of the Malaria Eradication Branch, when covers and documents arrived through the mail, they were "stamped" with a receiving mark like the ones below.
There is an earlier receiving mark also at this branch
Received Malaria Eradication Branch
with recorded dates January 11, 1961 to November 17, 1964. There is an overlap of dates during 1964 so it appears that both receiving mark devices were in use at the same time.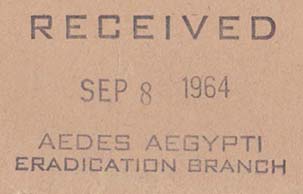 OCT 8, 1964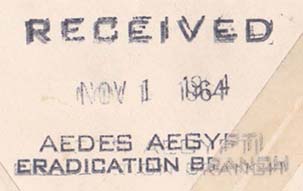 NOV 1, 1964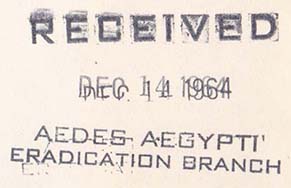 DEC 14, 1964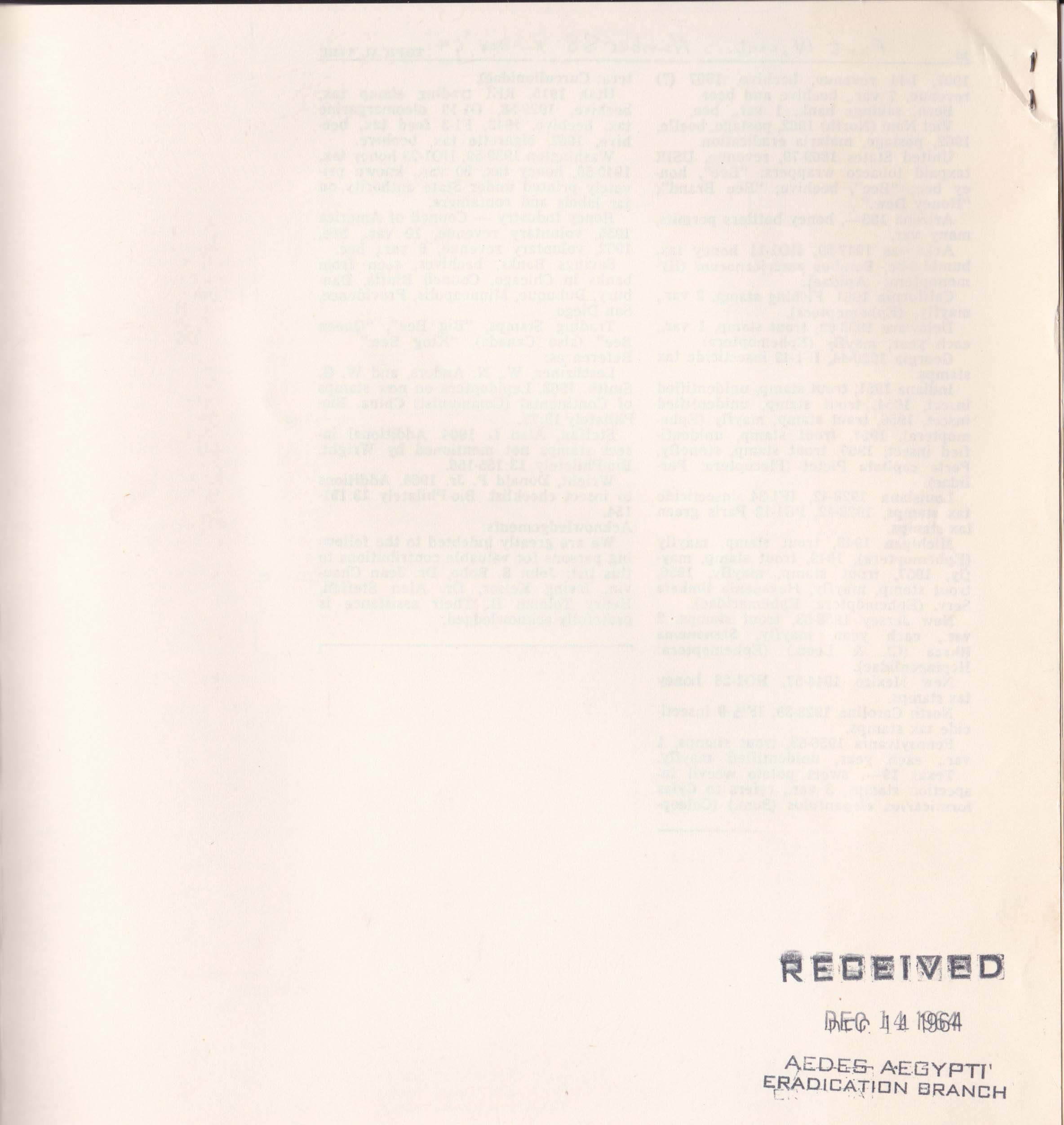 Checklist Of Entomological Stamps (Back Page) With Receiving Mark Received Aedes Aegypti Eradication Branch (w/ Received Aedes Aegypti Eradication Branch OCT 8, 1964)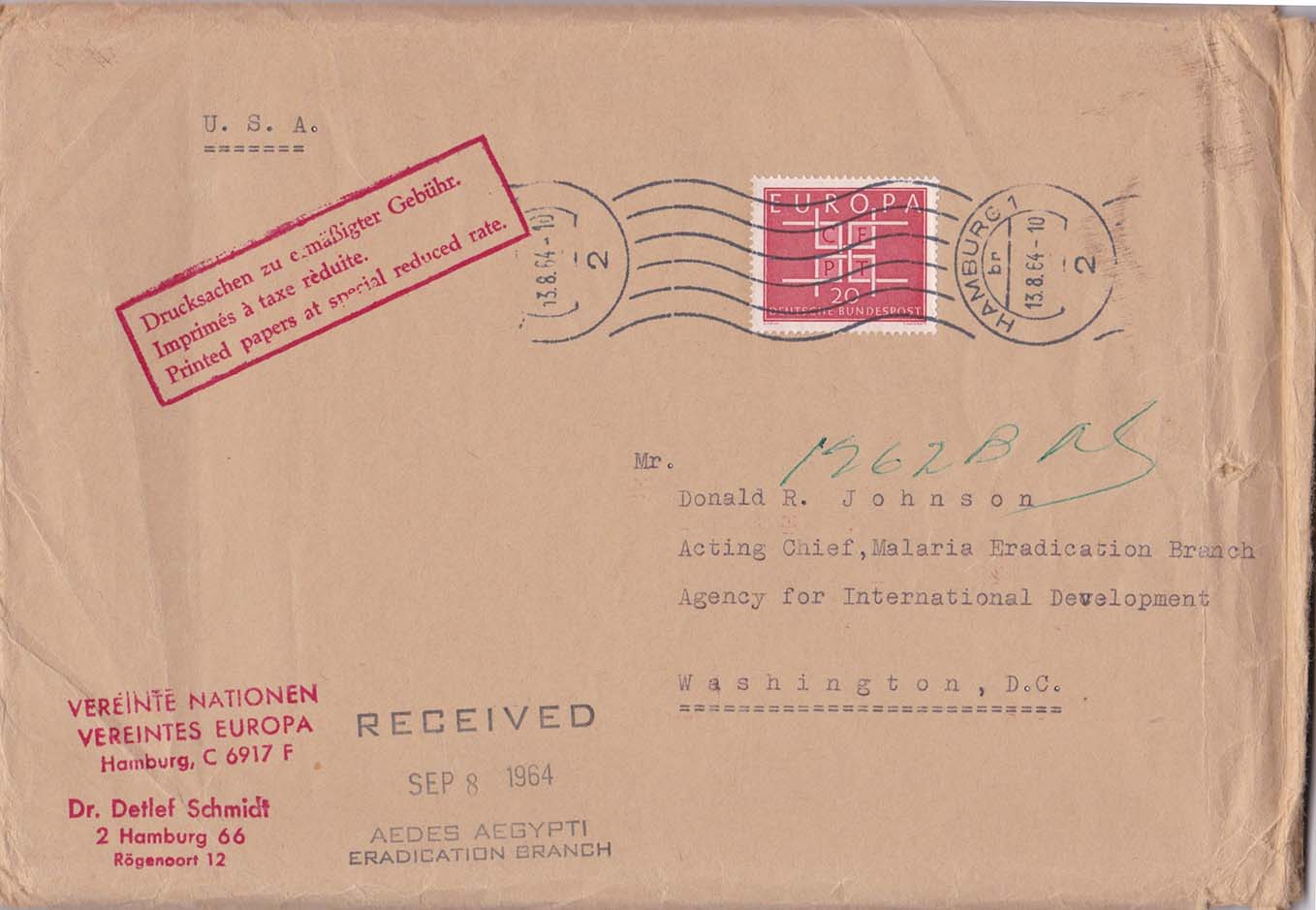 Cover to Donald R Johnson With Receiving Mark Received Aedes Aegypti Eradication Branch (w/ Received Aedes Aegypti Eradication Branch NOV 1, 1964)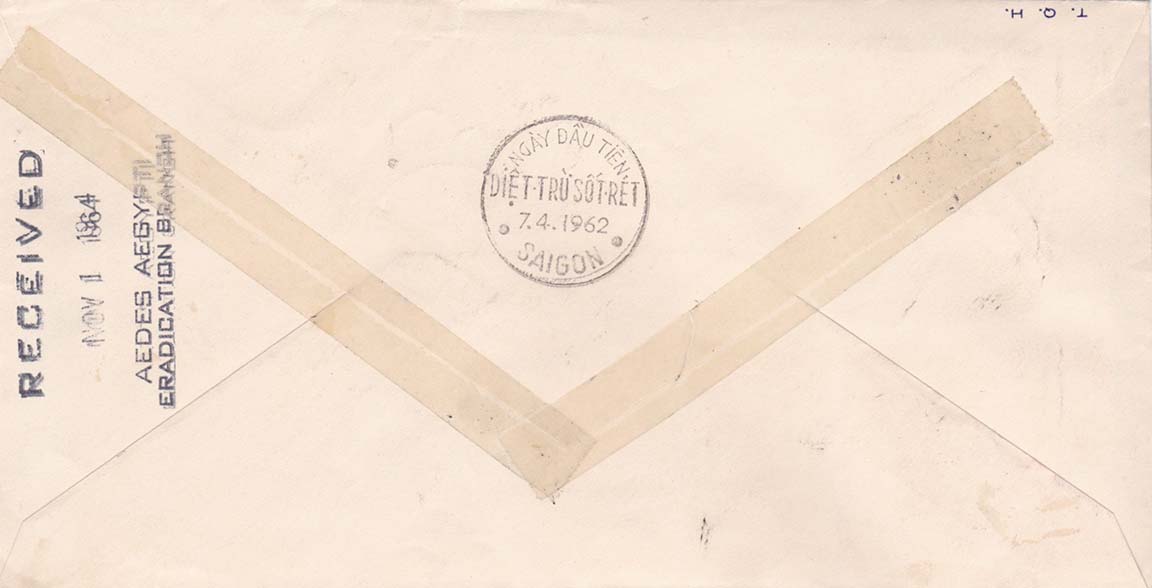 South Vietnam FDC (Back) With Receiving Mark Received Aedes Aegypti Eradication Branch (w/ Received Aedes Aegypti Eradication Branch DEC 14, 1964)