Ghana Malaria Stamp Underpays Postcard Rate to Denmark
(Published: January, 2022, Volume 22, Number 1, Issue #53)
(
Table Of Contents
)

(Author: David Frye)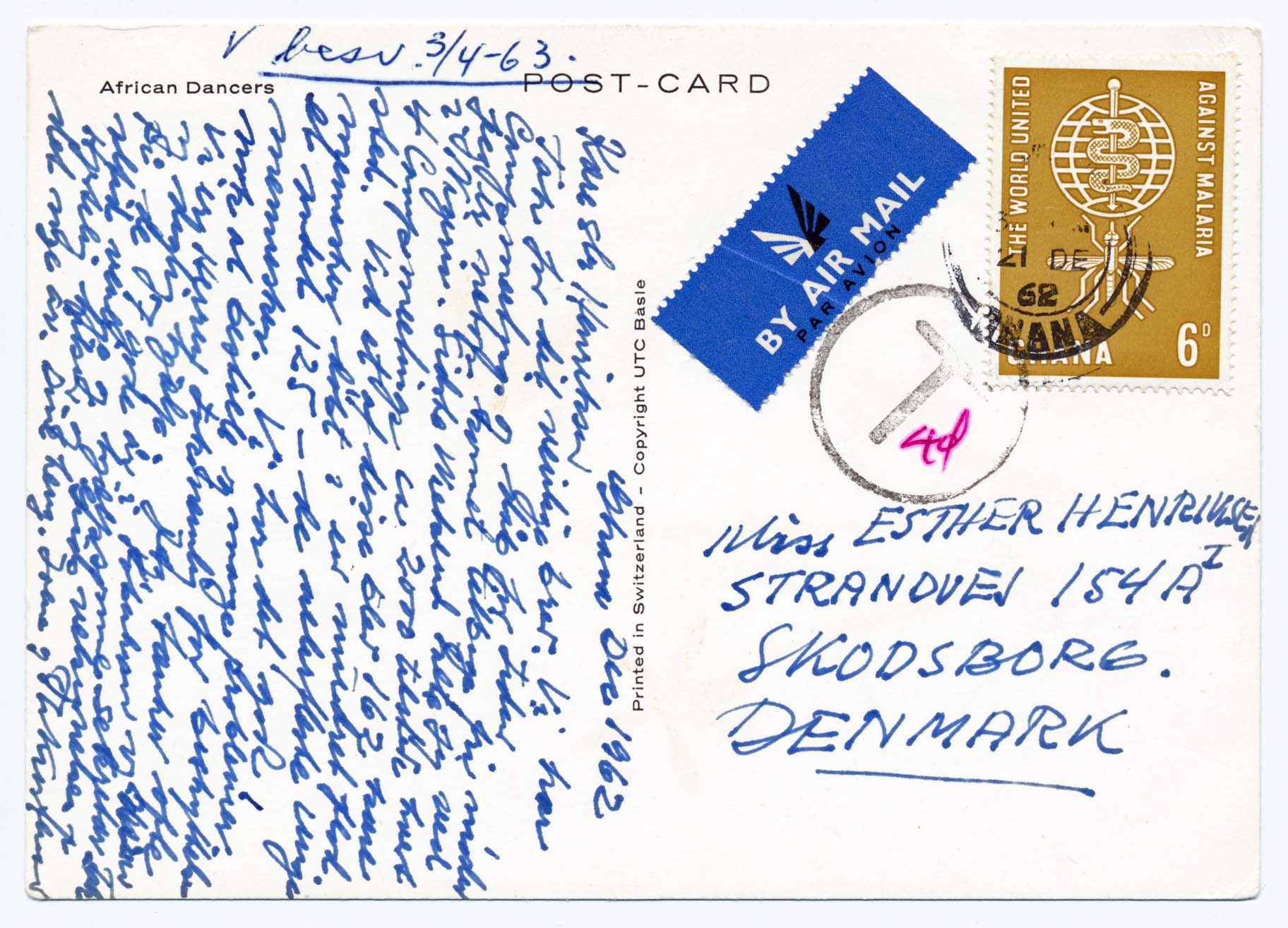 (a)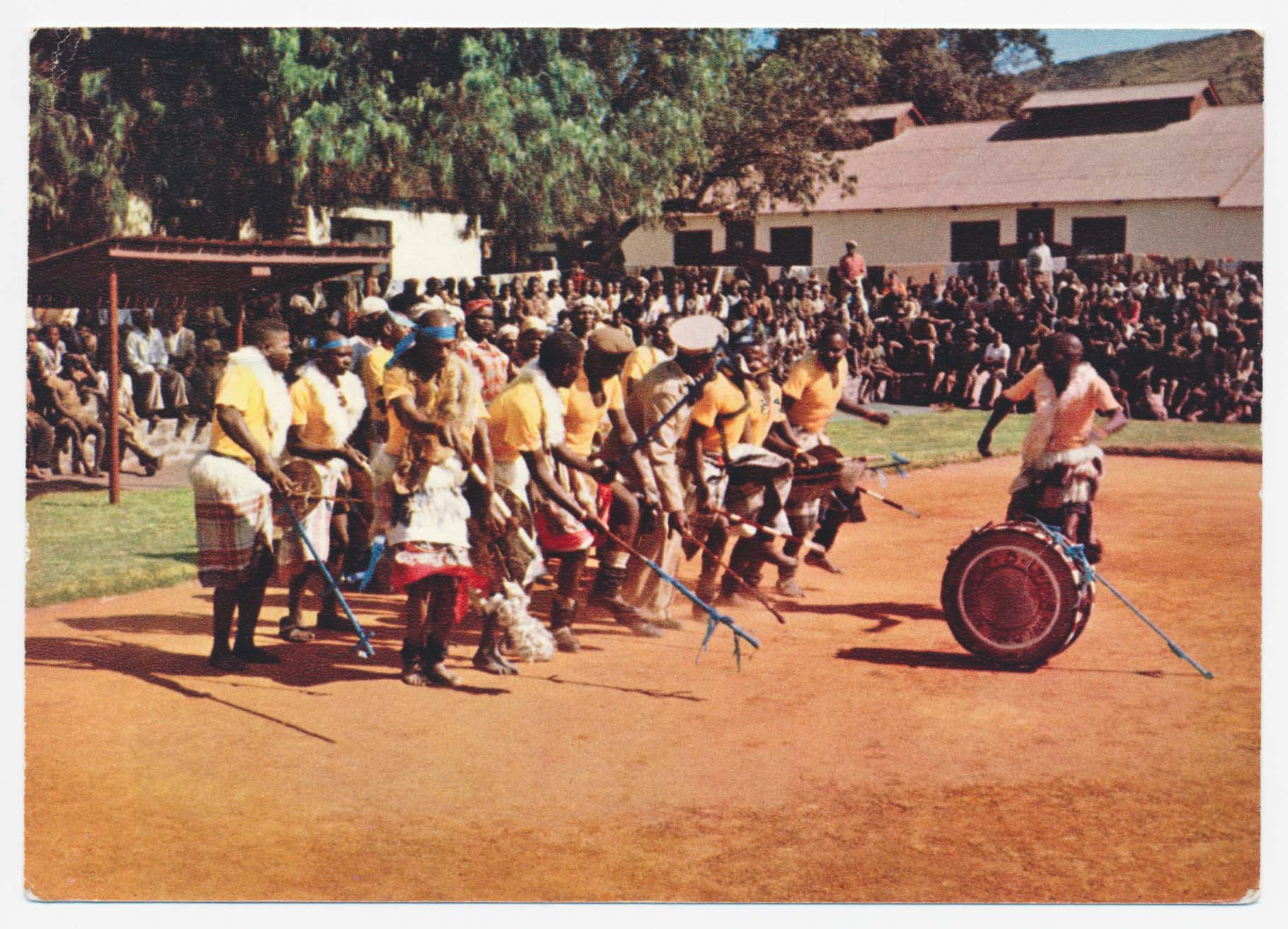 (b)
Figure 1. Postcard mailed from Ghana to Skodsborg, Denmark, on 21 December 1962 marked postage due (original: 148.0 mm x 105.0 mm). (a) Message. (b) Illustration.
Ghana's 6d issue noting "The World United Against Malaria" (Scott #130) fell short of the country's 8d postcard rate to Europe in late 1962. A postal clerk added a magenta pen marking of 4d - double the 2d deficiency - within a 26.0-mm-diameter Taxe marking that ties the stamp to the card before sending the postcard on its way to Skodsborg, Denmark. While the date is visible on the lower half of the postmark, the city of origin is illegible. The sender's message notes the country of origin but does not supply the city in the inscription's heading or main text. The card shows no traces of the Danish postal system's collection of the postage due.
Contribution
Handbook of Malaria Philately shows twelve in-period uses of Ghana's 1962 Malaria stamps used in the regular mailing of letters. None of the items are postcards or marked postage due. Thus, this postcard adds another illustration to the story of this global effort to combat malaria.
Reference
Michael F. Birrer and Lawrence Fillion, "Ghana 1962 Scott 128-131," Handbook of Malaria Philately, 2021 Edition,
http://www.malariastamps.com/mpi/handbook.asp
; accessed 16 January 2022.
About the Author
David M. Frye collects items to inform his study of modern United States postal history and southern and eastern Africa's post-colonial postal history. His writings have appeared in The Airpost Journal, Auxiliary Markings, B.E.A. - The Bulletin of the East Africa Study Circle, Forerunners, The Journal of the Rhodesian Study Circle, The Miasma Philatelist, Postage Due Mail Study Group Journal, Postal History Journal, The Postal Label Bulletin, Scribblings, The Stamp Forum Newsletter, The United States Specialist, Vatican Notes, and The Vermont Philatelist. A past member of the Board of Directors of the Postal History Society, he lives in Franklin, Massachusetts, and works in nearby Framingham as a lead clerk for the U.S. Postal Service.