Marketplace - Auktionshaus Christoph Gartner Auction - February, 2019
(Published: May, 2019, Volume 19, Number 2, Issue #49)
(
Table Of Contents
)

(Author: Larry Fillion)
February 7-8 and 18-20, 2019,
Auktionshaus Christoph Gartner
ran an auction and the malaria lots (important lots - some lots are collections with "unimportant" malaria items in it) are listed below. Auktionshaus Christoph Gartner will add a cost of 22.00% to the final price and I have calculated the final cost and put it in
red
next to the final bid price.
Lot #9347

1976 DIE PROOF of 'Malaria diagnosis' 25c., IMPERFORATED on Harrison & Sons card, fresh and fine.

(Start Price: 100€, Hammer Price: 110€)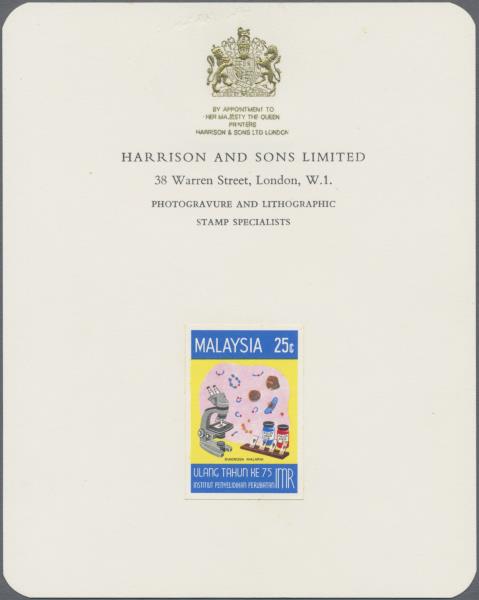 Lot #29673

1963, The world united against MALARIA set of nine different values in different quantities all in complete sheets with 50 stamps each incl. 1np. blue/red (300 sheets), green/brown (180), orange-red/brown (250), 2np. red/blue (100), 2np. brown/orange (50), 3np. (30) and the three airmail stamps 30np. to 70np. with 25 sheets each (= total 1.250 complete sets + extras = total 760 sheets with 38.000 stamps!), scarce and unusual investment lot, mint never hinged, Mi. 38/46, € 4.500,-- for the complete sets (+ € 9.500,-- for additional sheets) (S)

(Start Price: 150€, Hammer Price: Did not sell)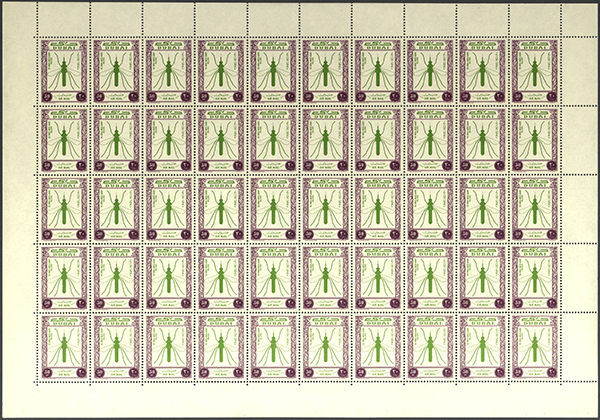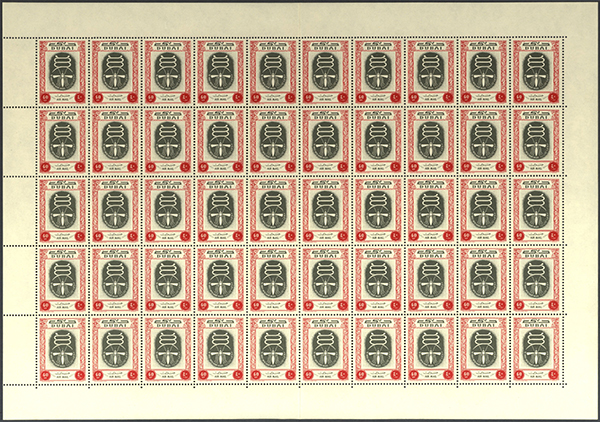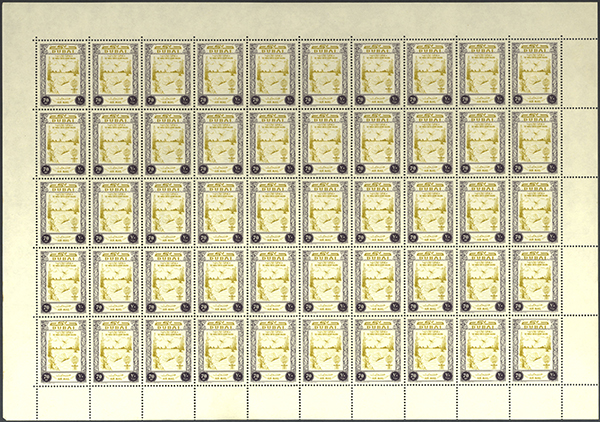 Lot #29680

1963/1972, used accumulation with thousands of stamps in sheets and parts of sheets including nice topics like flower, animals, Malaria, art, etc. High catalogue value. (K)
[I included this lot because the sheet has first day cancellations across the whole sheet]

(Start Price: 180€, Hammer Price: Did not sell)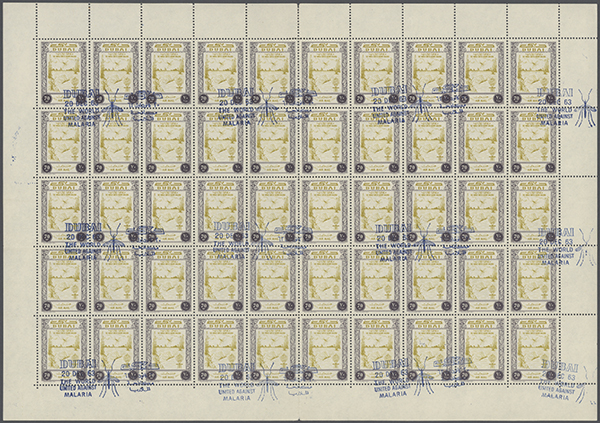 Lot #30408

1964, "FREE YEMEN..." hand-stamp in black on 1962 Malaria issue, both values as complete sheets of 50 stamps (folded), unmounted mint, on reverse of each sheet control mark of "G.H.Q. CAMP al MANSUR". Mi. 2.500, - € (M)

(Start Price: 150€, Hammer Price: Did not sell)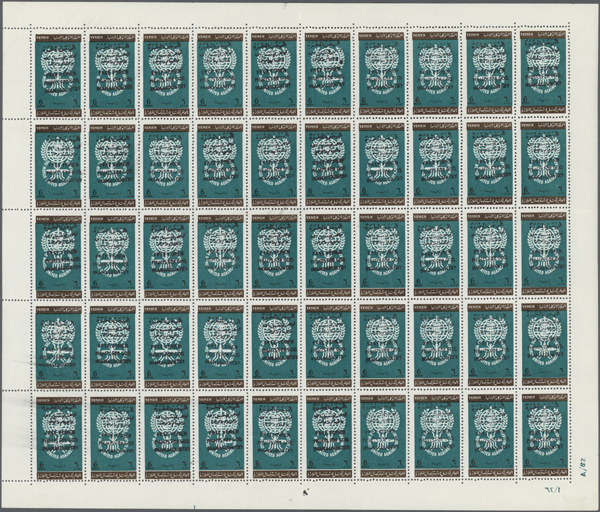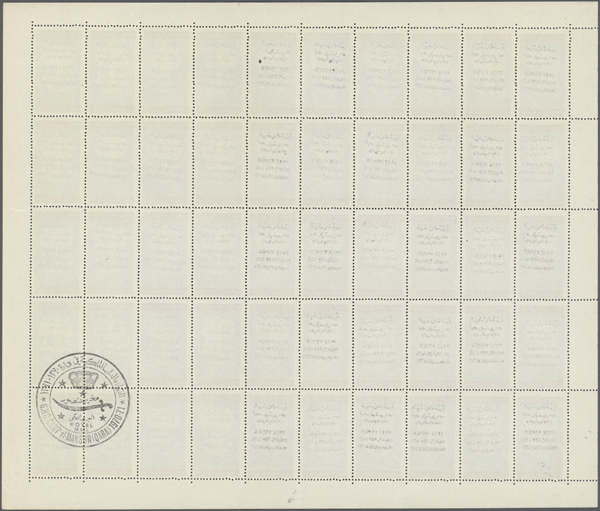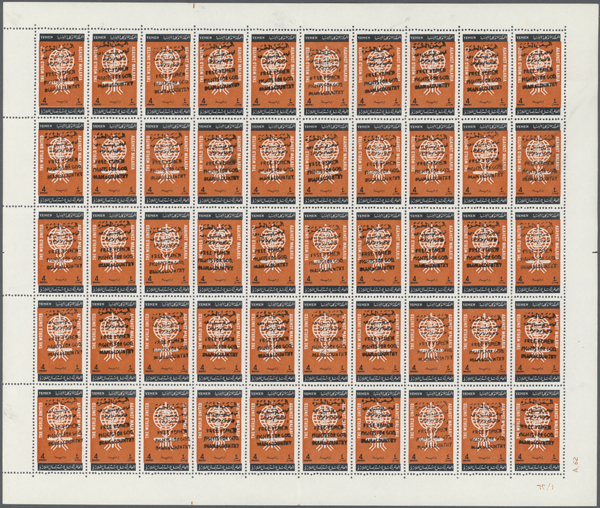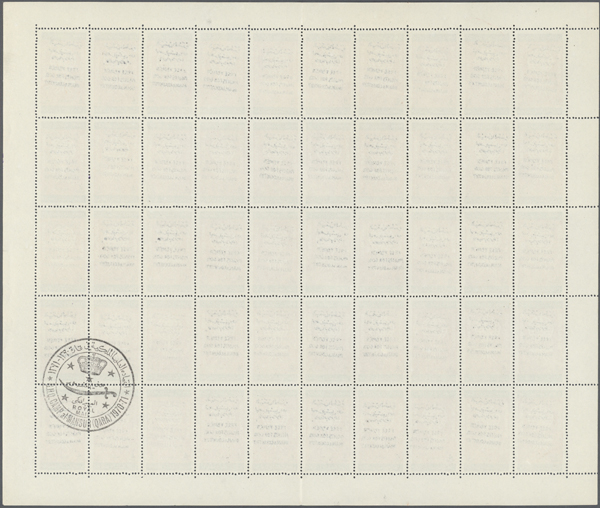 Lot #30969

1962, Battle against Malaria bird definitives 100fr. and 200fr. with prepared but UNISSUED opt. LE MONDE UNI CONTROLE LE PALUDISME (fine-meshed globe) in a lot with about 125 sets mostly in larger blocks to complete (folded) sheets, mint never hinged and scarce, Mi. VII/VIII I, € 4.500,-

(Start Price: 350€, Hammer Price: Did not sell)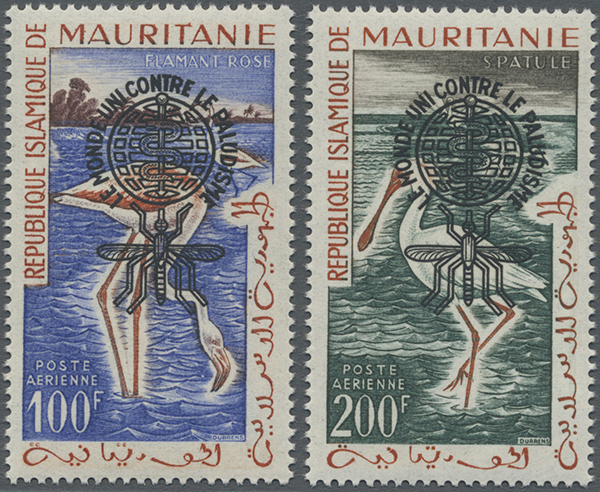 [There were many auction lots with the stamps above at these prices. I do not understand the prices as these stamps are both common and easy to get.
Lot #32586

1970, Rwanda. Progressive proofs set of sheets for the issue 150th ANNIVERSARY OF THE DISCOVERY OF QUININE. The issue consists of 6 values and the subjects are Cinchona flower and bark, Quinine powder and pharmacological vessels, Anopheles mosquito, Malaria patient and nurse, Malaria (mosquito), Pelletier and Caventou. The lot contains 8 different phases for each value (except for 70fr value: 4 phases only for typographical reasons) in complete, imperforated sheets of 40 stamps and therefore there are 1,760 stamps in all. Mint, NH. (Mi#408/13) (M)

(Start Price: 1800€, Hammer Price: Did not sell)