Marketplace - Auktionshaus Christoph Gartner Auction - September 11-14, 2007
(Published: January, 2008, Volume 8, Number 1, Issue #24)
(
Table Of Contents
)

(Author: Larry Fillion)
September 11th-14th, 2007,
Auktionshaus Christoph Gartner
ran an auction. This "Fournier archiv" (Fournier printers in Spain) had thousands of exclusive archive material from the 1960s to the 1990s including unadopted designs, die-proofs, plate proofs, color-proofs, ... Many of the items were unique and this is the first time these items were on the market and are now in collectors hands. There were a few malaria items in the sale. I looked through the printed catalog and also on the online catalog to see what I could find. I found items that were supposed to have malaria items in them but some did not. I sent emails to confirm what the items were. Below are the three auction items that I could find that had malaria items. If you look at the descriptions below, 5572 had a year of 1965 but it is of course 1962. As usual, there are some great malaria items that were a part of a larger group of proofs which make it harder for the malaria collector to acquire items. Many times auction items are geared towards the country collector.
5570 (Colombia) TIERE INSEKTEN: Kolumbien 1962, Malaria, 9 color proofs, mint (fixed on paper) and 50 C., 1 $, 1,45 $ in complete sheets of 50, rare!(M1) (Start Price: 400€, Hammer Price: 850€)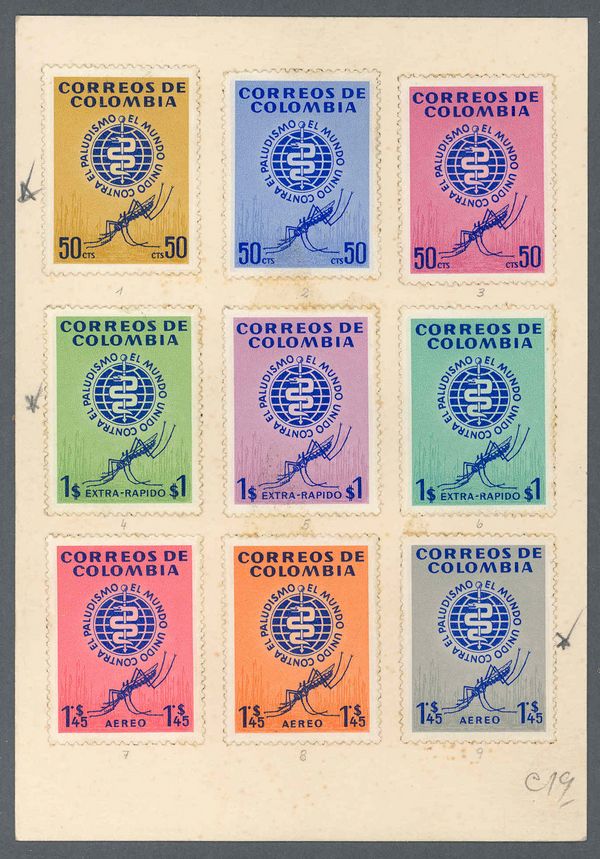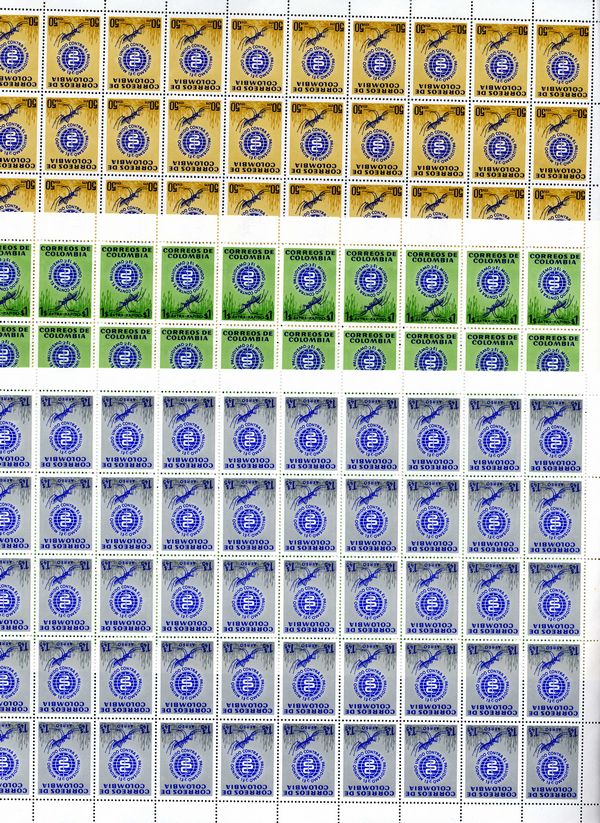 5571 (Afghanistan) TIERE INSEKTEN: Afghanistan 1964, Malaria, 8 proofs in booklet "STAATSDRUCKEREI WIEN" with handwritten notes and 10 different sheets (50) from this issue.(M1) (Start Price: 250€, Hammer Price: 520€)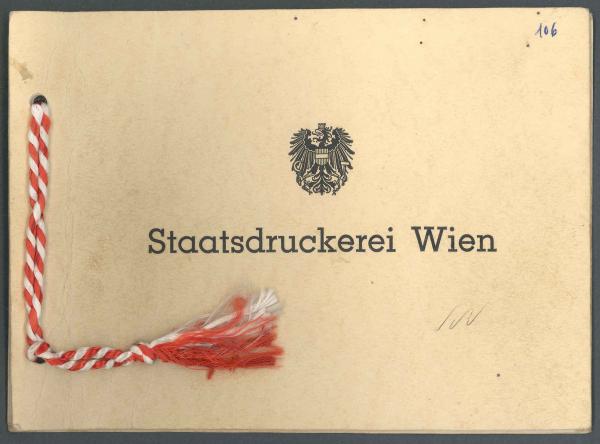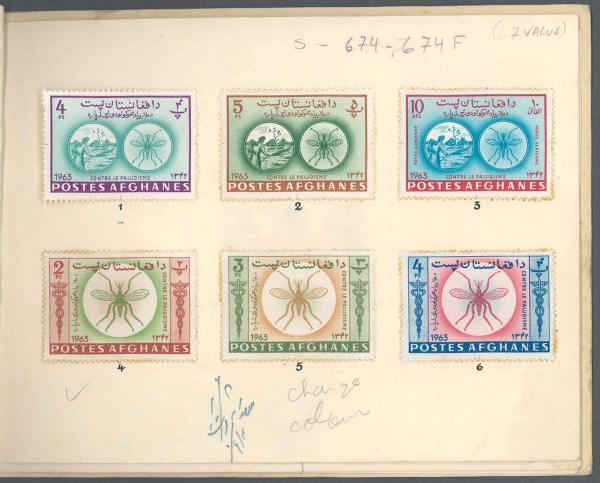 5572 (Colombia) TIERE c: Kolumbien 1965, 20 C. - 1,45 P., 5 color proofs (each in different colors), mint (fixed on paper) and issue in blocks of 50, rare!(M1) (Start Price: 300€, Hammer Price: 850€)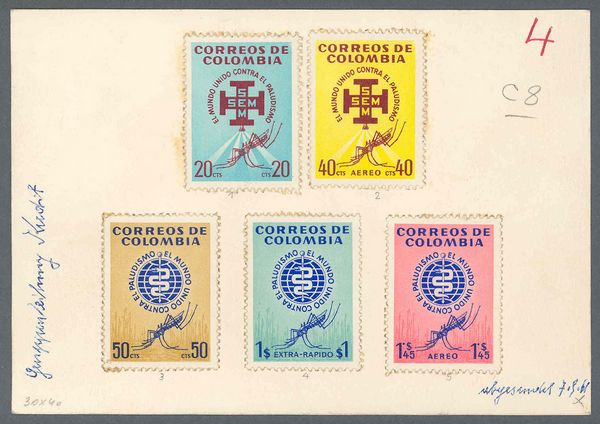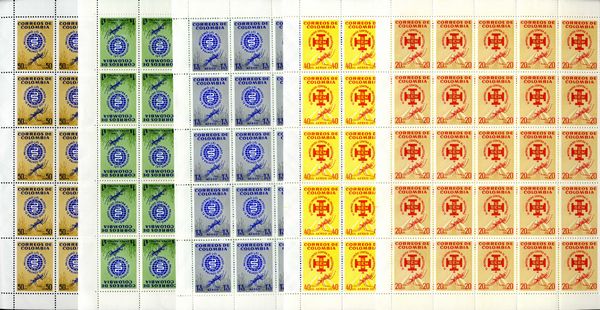 11290 (Colombia) 1955/70 (ca.) Kolumbien, Trinidad&Tobago, Peru: 97 (color) proofs of different issues with handwritten notes, mint (fixed on pages or "STAATSDRUCKEREI WIEN" booklets, sometimes small faults), in addition each issue in complete sheets and Columbia Mi.Nr. 822 imperforated(!) in complete sheet of 50, rare items!!(S1) (Start Price: 4500€, Hammer Price: Unsold)
The lot included the following item: