President's Message - Issue 24
(Published: January, 2008, Volume 8, Number 1, Issue #24)
(
Table Of Contents
)

(Author: Larry Fillion)
Membership Update:
3 new members since the last Miasma - there are now 26 members from 7 countries:
Current Membership: 26 members
Brazil
1
France
1
Great Britain
1
Israel
1
Italy
2
Spain
1
United States
19
Back From AmeriStamp:
I spent two days at AmeriStamp 2008 and saw a lot of great exhibits and attended some great meetings on exhibiting and of course I met with many great philatelists. I did some shopping but did not find too much.
I purchased a single commercial cover at the show.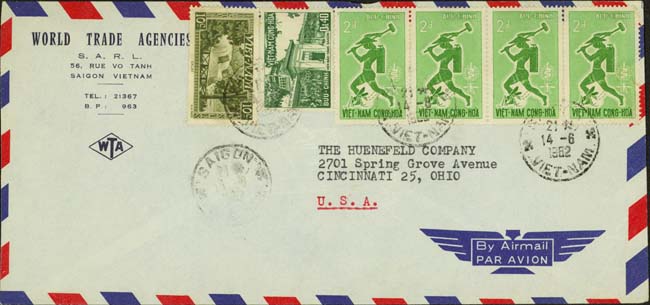 A friend from the VSC (
http://www.virtualstampclub.com/
) brought me two commercial covers w/ U.S. Scott 1194.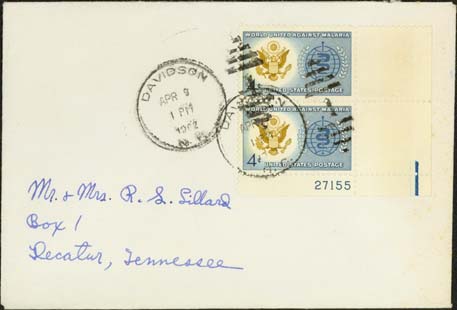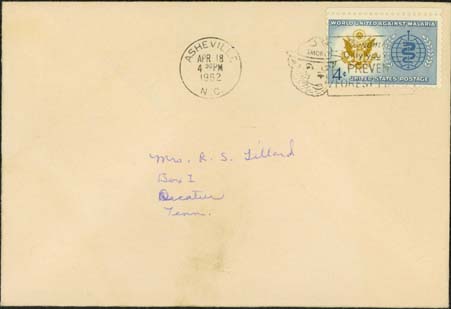 Looking for Articles:
Please consider writing an article about some part of your malaria collection, or how you got started collecting malaria stamps, or about a doctor in the malaria field that can have supporting stamps with it, or new varieties that you have found, etc. All I need is the text and some images and I can put together the web page. A text file, MS Word file, and many other formats will work. If you have an exhibit that has interesting malaria items in it, please send scans of the exhibit pages and I can add them to the site.
Exhibits Update:
2 new exhibits on the site:
The Lundy Island Anti-Malaria Issue - Larry Fillion
&
Struggle Against Malaria Continues - Hemanth Vasanthaiah
Auction Update:
Auction #1 is ready. Don't forget, 10% of the sales goes to the club. Please see the
Auction
page for details.