Malaria FDCs addressed to Donald R. Johnson
(Published: January, 2019, Volume 19, Number 1, Issue #48)
(
Table Of Contents
)

(Author: Larry Fillion)
Most people like to have "clean" First Day Covers (FDC) which means the FDCs are not addressed to anyone and did not go through the mail. In general, I agree with this statement. When I create and show exhibits at stamp shows, I try to have FDCs in the nicest condition. Unless the FDC was sent through the mail and has interesting receiving post marks or the FDC was forwarded or it has other interesting auxiliary markings on it.
I do like to include in my collection FDCs which were sent to famous malaria doctors or other members of the ant-malaria community of the 1960s era. With Donald R Johnson being the Assistant Chief of the Malaria Eradication Branch and also the Acting Chief of the Malaria Eradication Branch, he certainly counts. Below are the FDCs which are addressed to Donald R Johnson.
The South Vietnam FDC below is addressed to Donald R Johnson at the Aedes Aegypti Eradication Branch and also has a receiving mark on the back which is discussed in the
Receiving Mark: Received Aedes Aegypti Eradication Branch
article.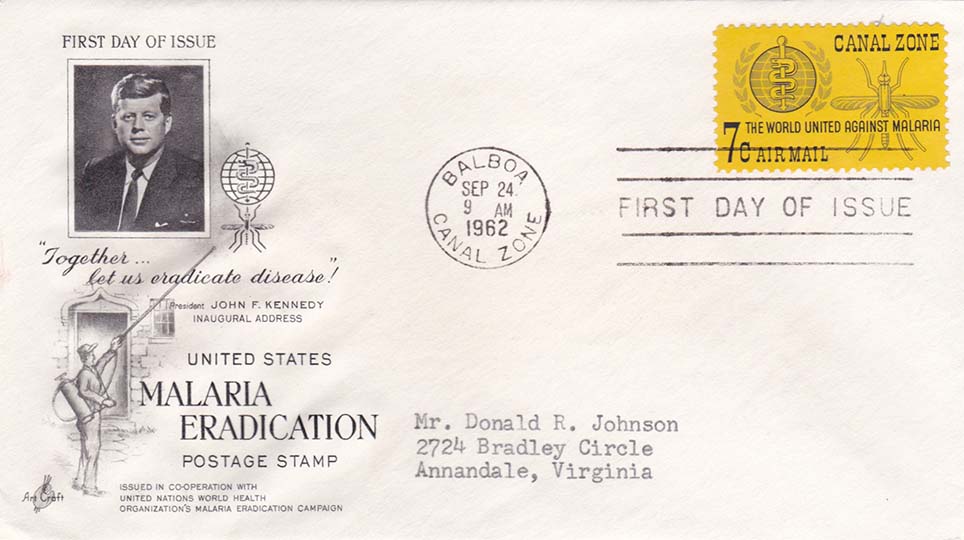 Canal Zone Scott C33 Art Craft FDC Addressed to Donald R Johnson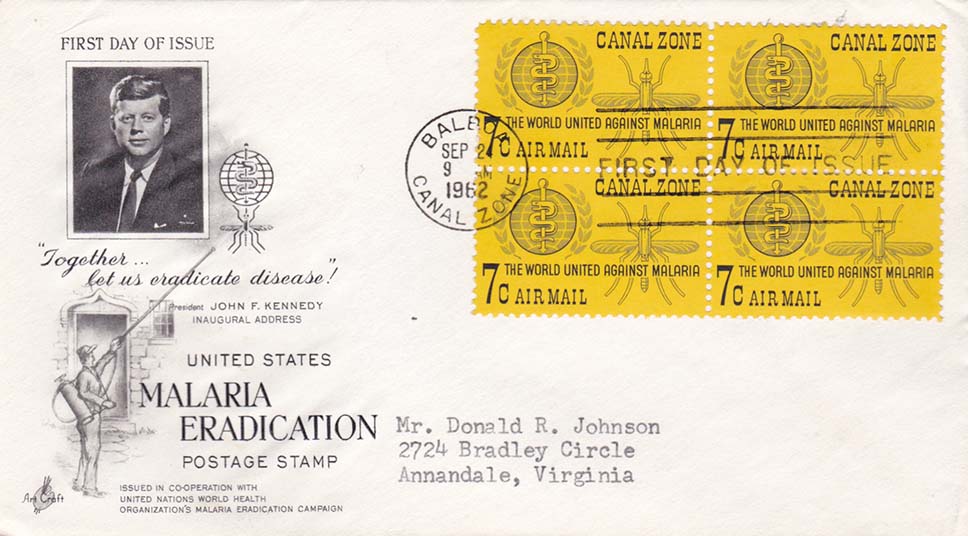 Canal Zone Scott C33 (Block of 4) Art Craft FDC Addressed to Donald R Johnson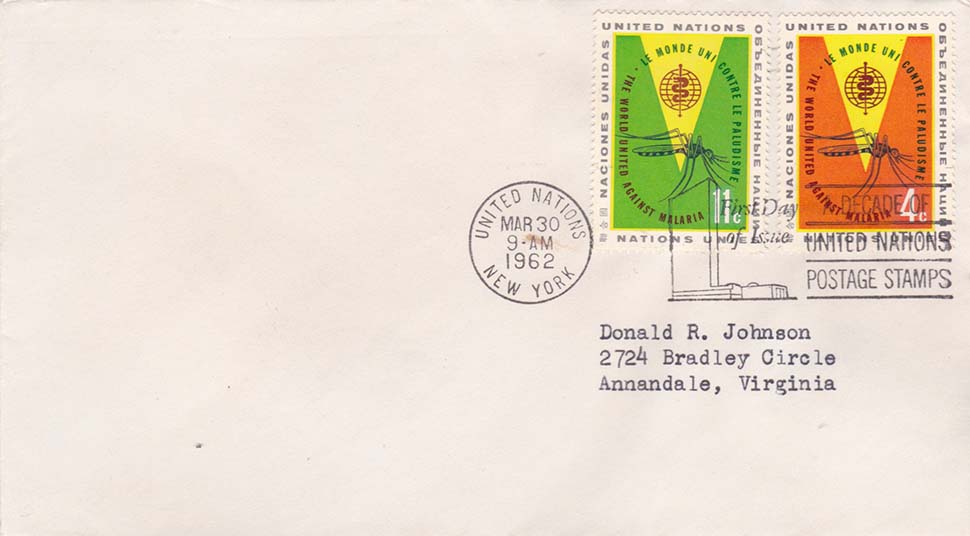 United Nations Scott 102-103 FDC Addressed to Donald R Johnson (Number 1)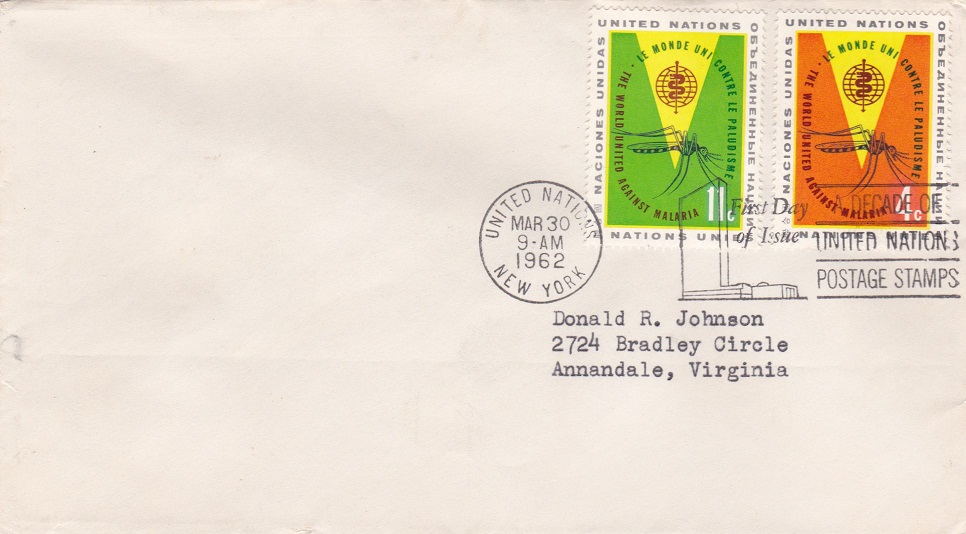 United Nations Scott 102-103 FDC Addressed to Donald R Johnson (Number 2)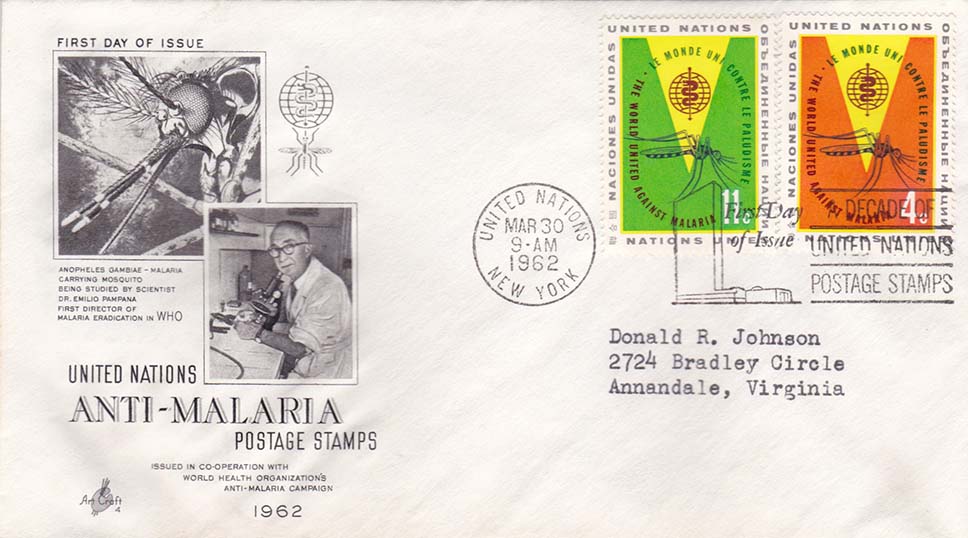 United Nations Scott 102-103 Art Craft FDC Addressed to Donald R Johnson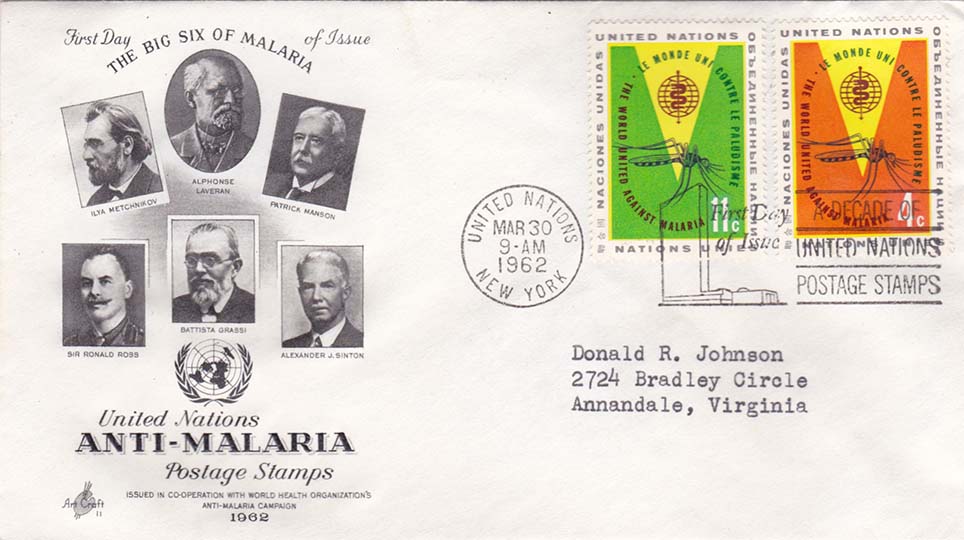 United Nations Scott 102-103 Art Craft FDC Addressed to Donald R Johnson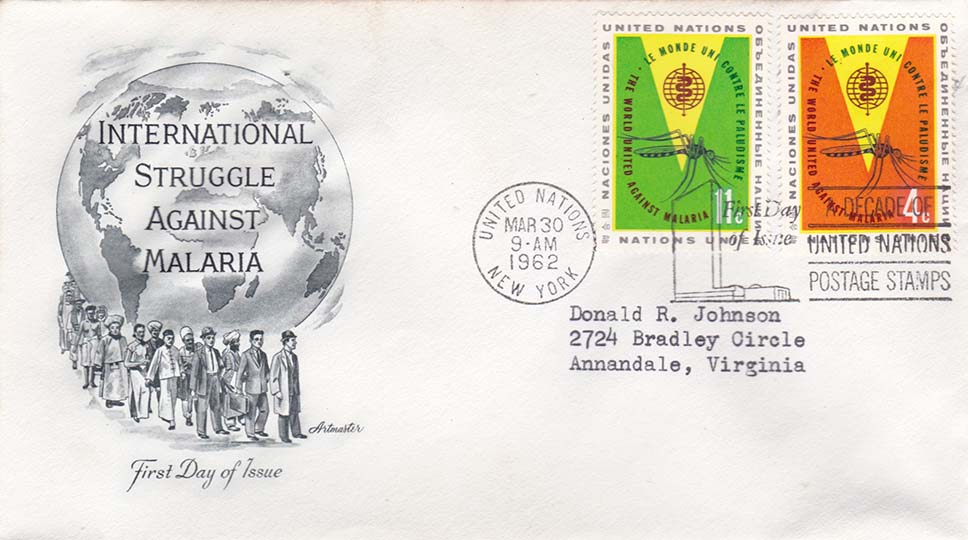 United Nations Scott 102-103 Artmaster FDC Addressed to Donald R Johnson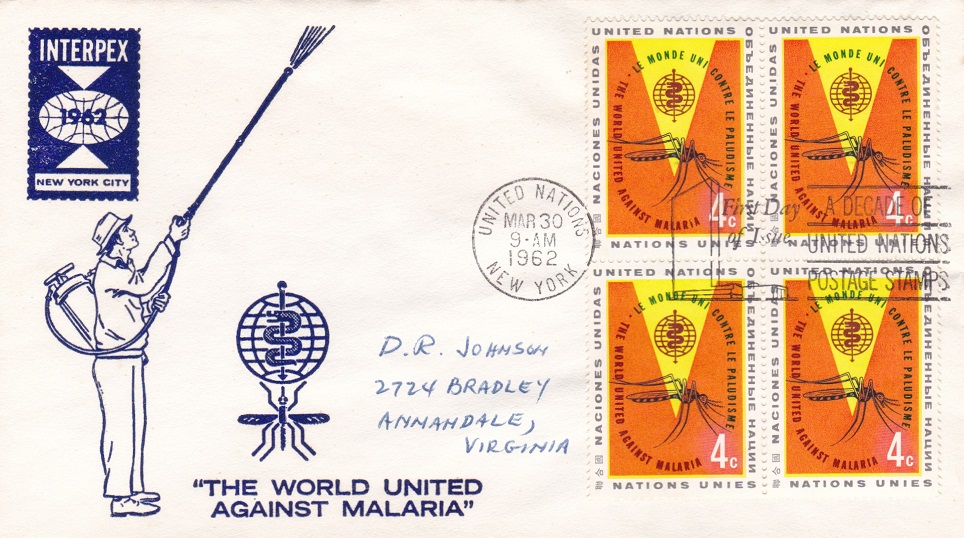 United Nations Scott 102 Centennial FDC Addressed to Donald R Johnson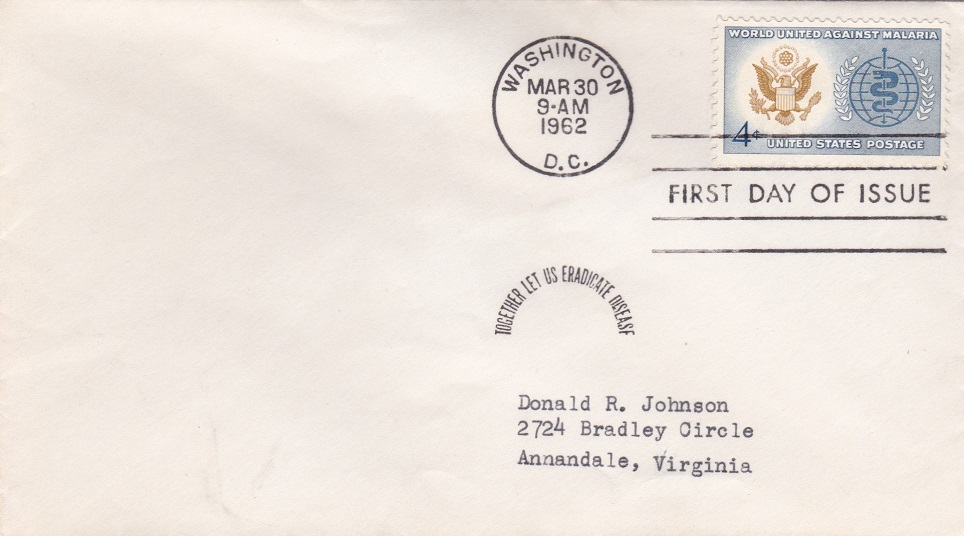 United States Scott 1194 FDC Addressed to Donald R Johnson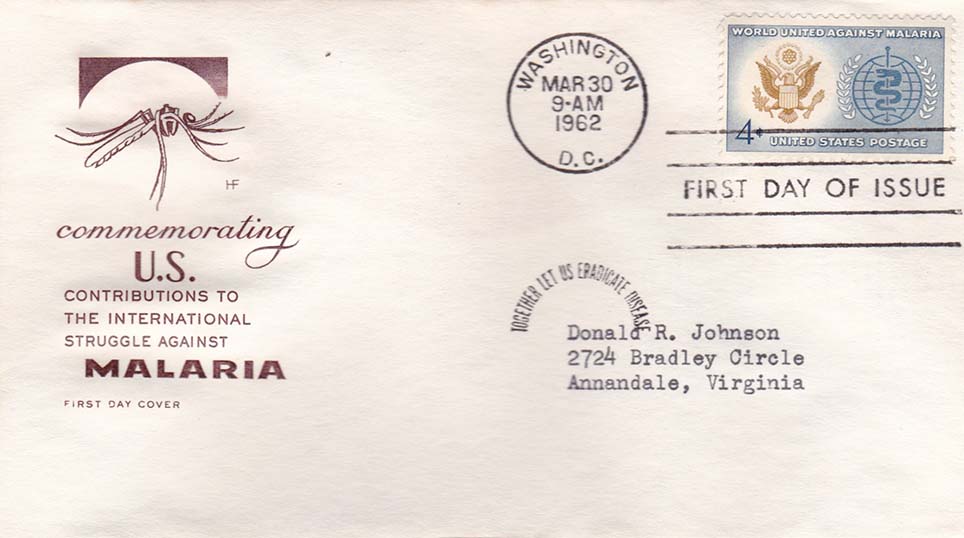 United States Scott 1194 House Of Farnam FDC Addressed to Donald R Johnson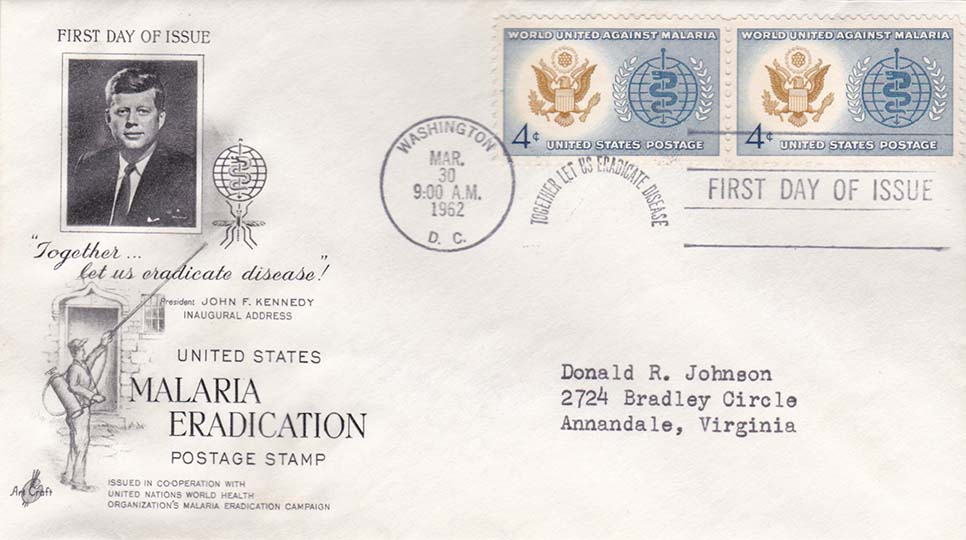 United States Scott 1194 (Pair) Art Craft (Kennedy) FDC Addressed to Donald R Johnson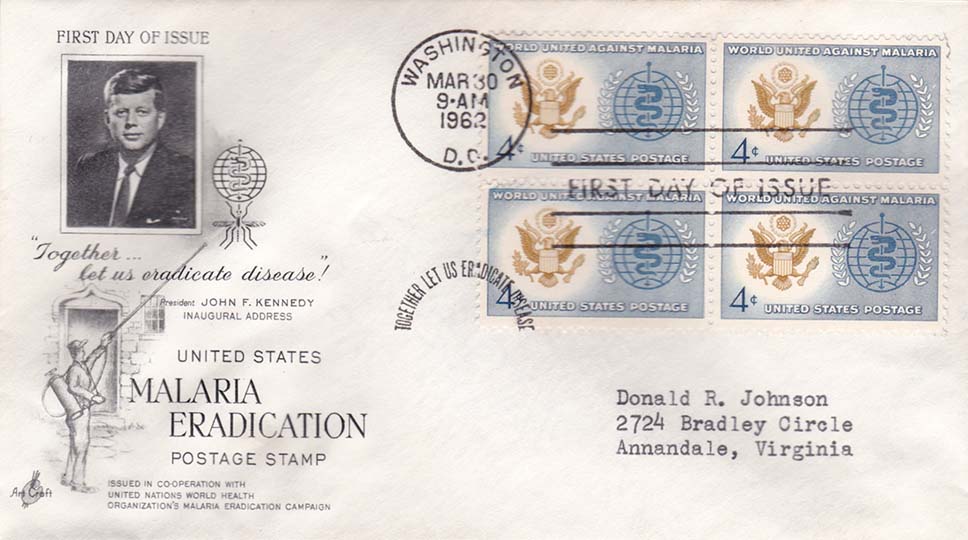 United States Scott 1194 (Block of 4) Art Craft (Kennedy) FDC Addressed to Donald R Johnson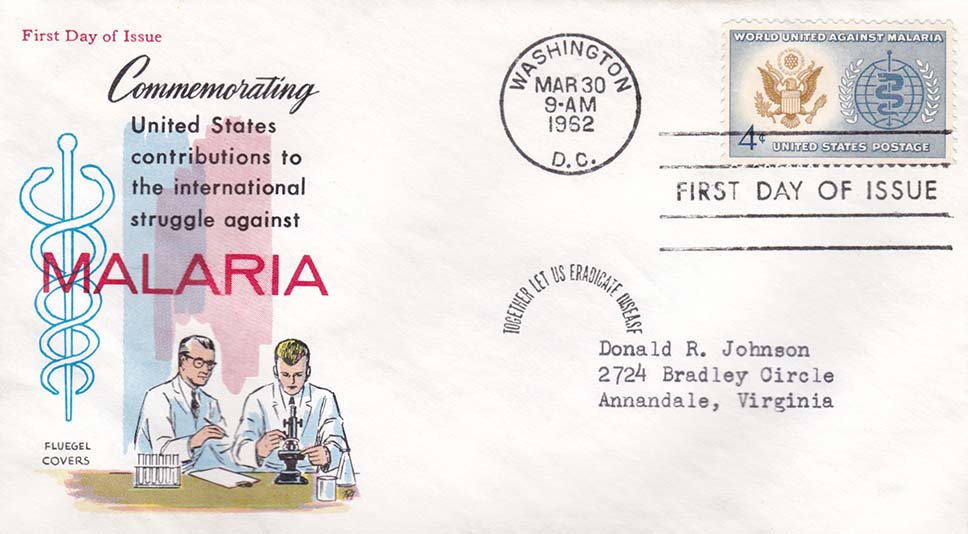 United States Scott 1194 Fluegal FDC Addressed to Donald R Johnson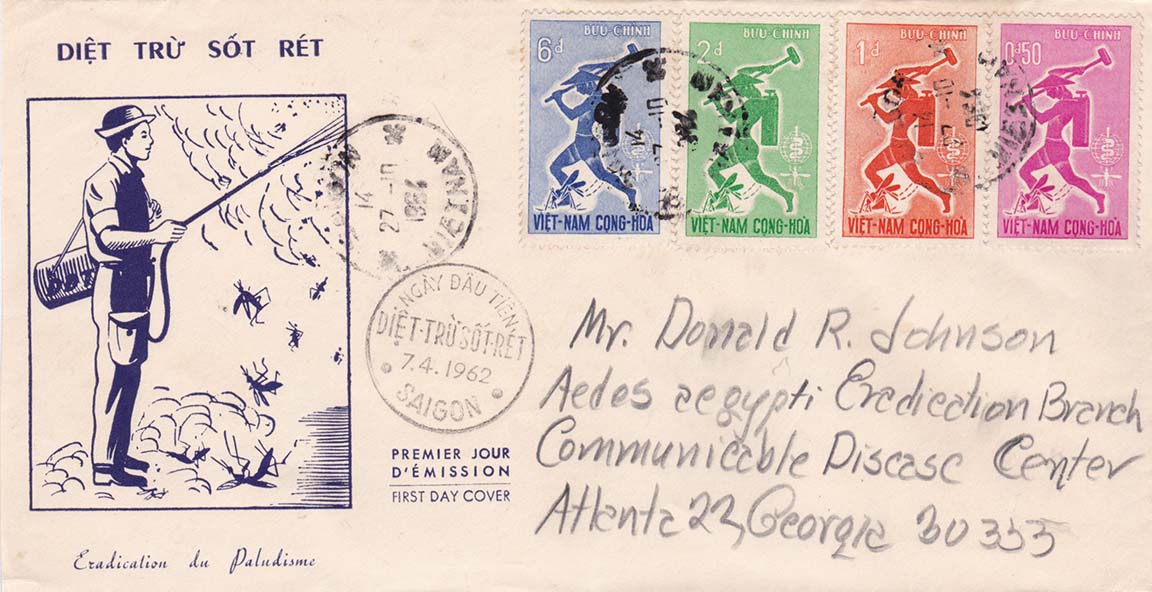 South Vietnam Scott 185-188 FDC (Front) Addressed to Donald R Johnson at the Aedes Aegypti Eradication Branch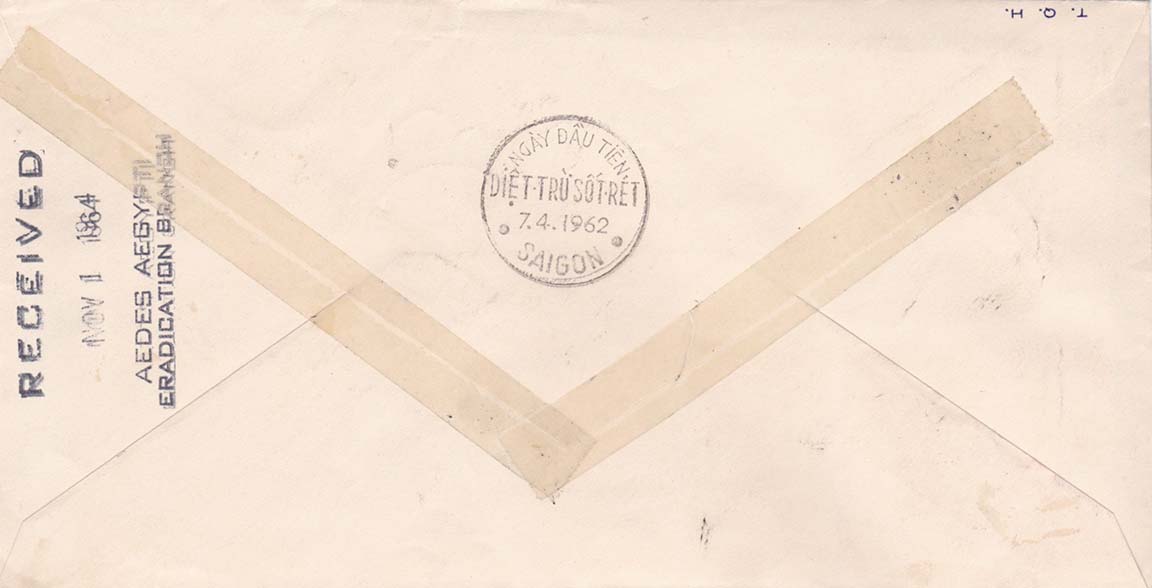 South Vietnam Scott 185-188 FDC (Front) Addressed to Donald R Johnson at the Aedes Aegypti Eradication Branch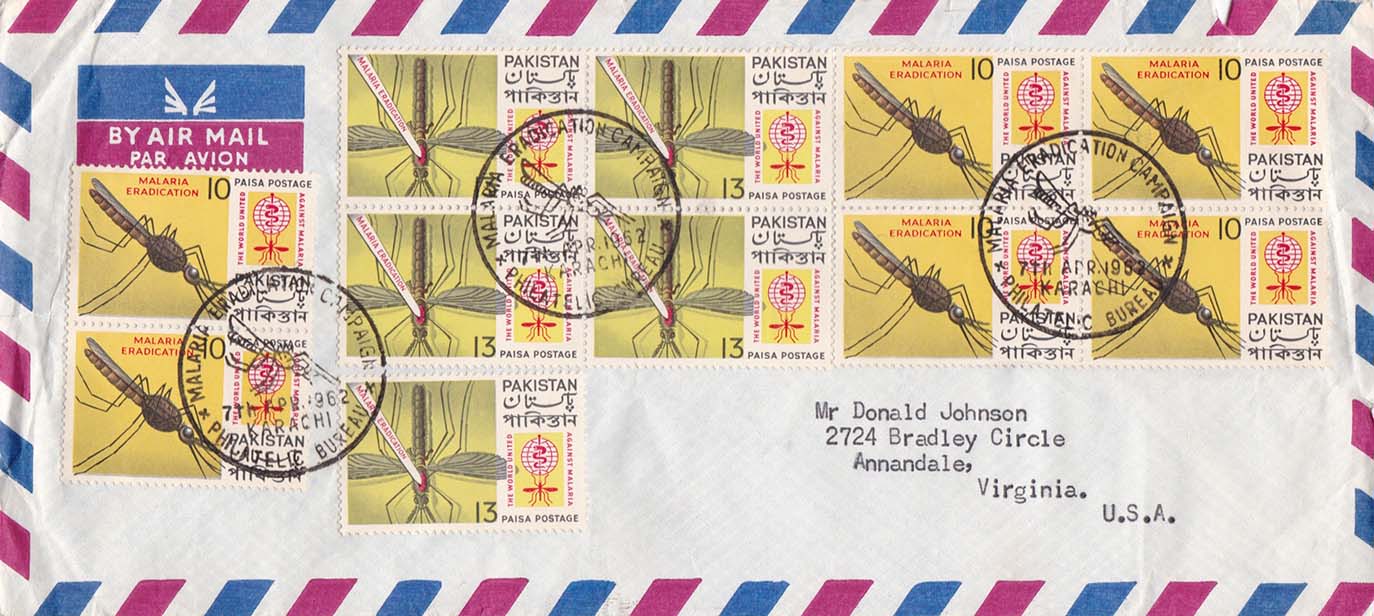 Pakistan Scott 160-161 FDC Addressed to Donald R Johnson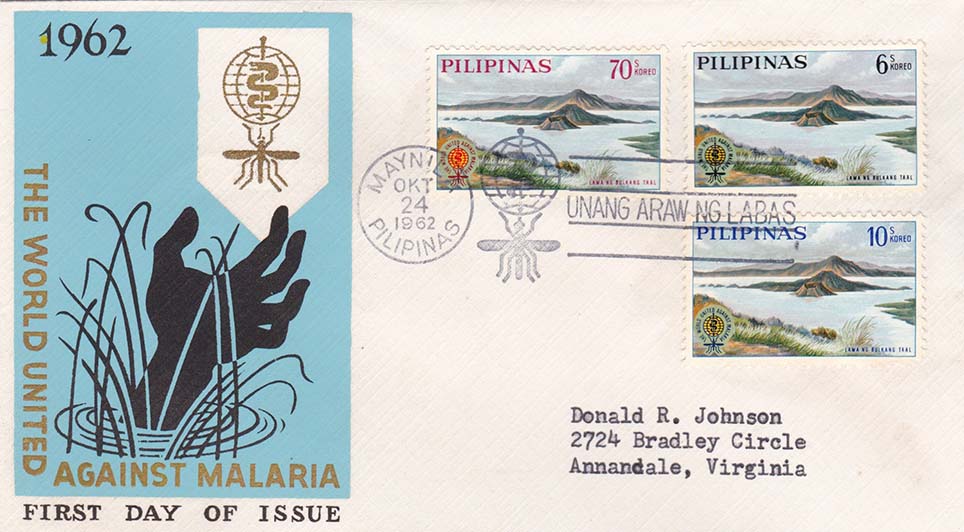 Philippines Scott 868-870 FDC Addressed to Donald R Johnson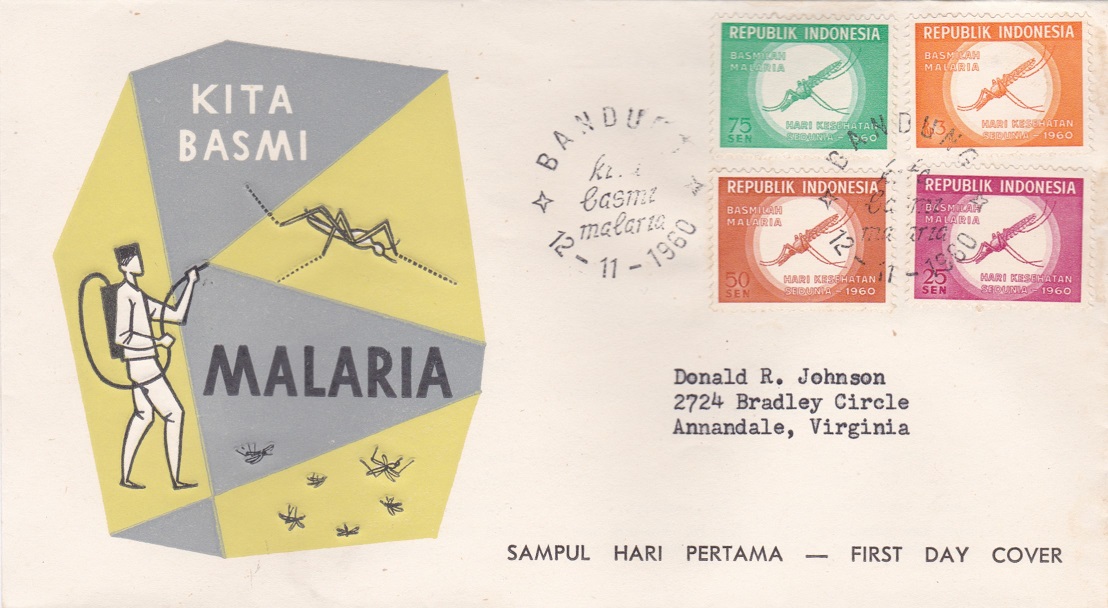 Indonesia Scott 502-505 FDC Addressed to Donald R Johnson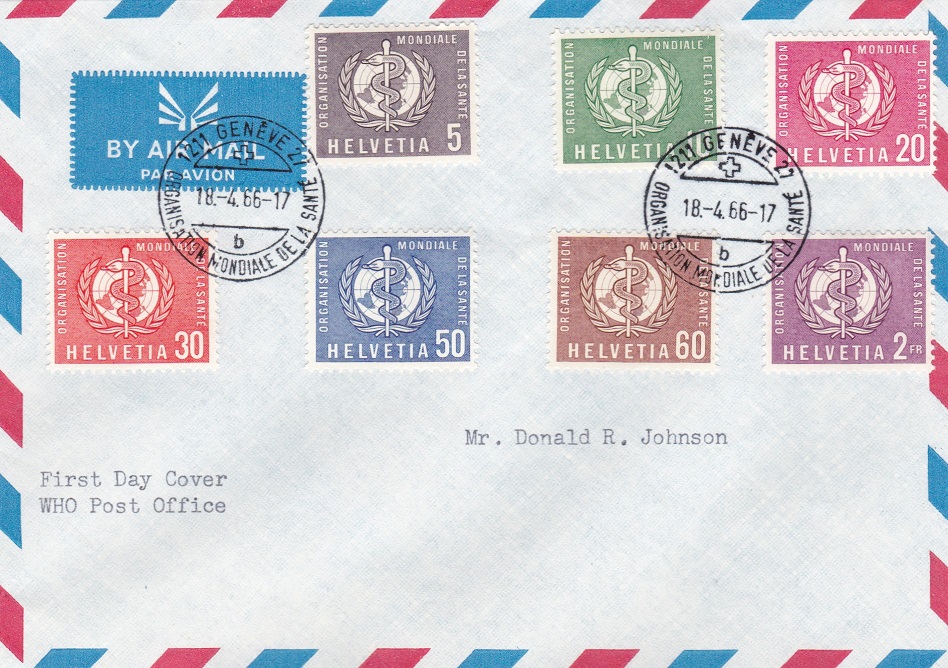 Sweden (Non Malaria) FDC Addressed to Donald R Johnson